Ramp Extenders


Trailer Accessories
These unique ramp extenders are specifically designed for use with our Road Warrior ramp and tilt bed trailers.
• Dramatically decreases loading angle for low clearance cars
• Constructed from 14 gauge steel with punched surface grips for increased traction
• Large and balanced handles allow for easy carrying
• Stores in stake pockets at front of bed. Easily secured with a hitch pin
• Works equally well with our car hauler ramps or tilt bed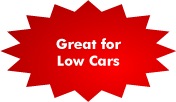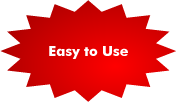 Prices
• $395 per pair – Includes hitch pins for storage in stake pockets
Available for local pickup only at our Colfax WI location. (We do not ship these).

Custom built trailers and other options are available. Call us with your needs.
Note: The price you see is the cash price!
F.O.B. Colfax, WI
(If payment option is credit card, please call ahead for details.)
No hidden charges!
(5.5% Wisconsin sales tax applies to all purchases)