Single Axle Flatbed Utility Trailer
• Stake pocket feature allows you to build removable wood side racks, making this a very versatile trailer. •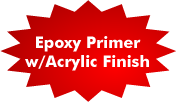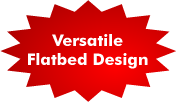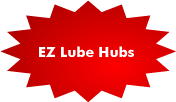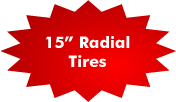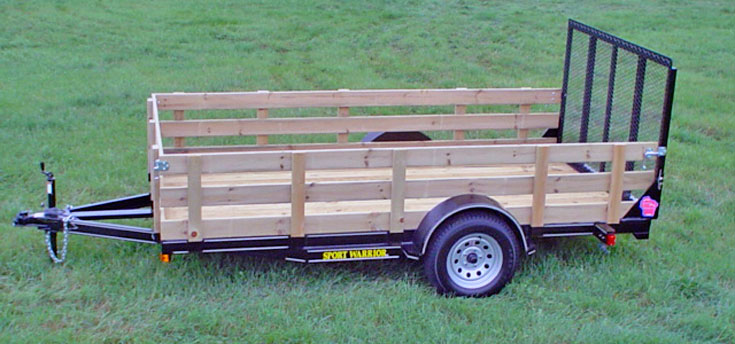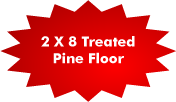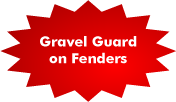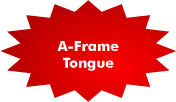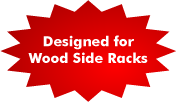 Trailer may be shown with optional equipment.

Specifications – Single Axle Flatbed Utility Trailer
Weight Rating:

 2,990 LBS. GVWR w/evenly distributed load
Axle:

 1- 3,500# w/ez-lube
Suspension:

 4 leaf double eye springs
Tires & Wheels:

 ST 205/75 R15 load range C tires, 5×5 bolt pattern silver mod wheels
Fenders:

 9″x32″ 16 ga. smooth w/stoneguard
Hitch:

 2″ A-frame w/safety chains
Jack:

 2,000# pipe mount swivel jack
Structural:

 4″ channel frame & full wrapped tongue, 2 X 3 X 3/16 crossmembers (24″ centers)
Tie Downs:

 Multiple stake pockets (will fit wood 2 X 4)
Electrical:

 LED lighting, license bracket w/light, wiring in conduit w/flat 4 way connector
Floor:

 2X8 treated yellow pine decking
Paint:

 Phosphate etched pre-treatment with epoxy primer and acrylic finish
Colors Available:

 Black, Victory Red, Charcoal Metallic, Silver Metallic, Bright Blue Metallic, Emerald Green Metallic, Federal Yellow, Bright Safety Yellow, Safety Orange, (Some custom colors – please call)
Note: Trailer is designed for wood side racks. (Side racks are not included)
Bed Size & Prices

Notice: Due to recent tariffs, inventory will be subject to a surcharge. Call for details.

• 5′ X 8′ w/48″ ramp gate: $1,512
• 5′ X 10′ w/48″ ramp gate: $1,552
• 5′ X 12′ w/48″ ramp gate: $1,604
• 5′ X 14′ w/48″ ramp gate: $1,636
• 77″ X 10′ w/48″ ramp gate: $1,641
• 77″ X 12′ w/48″ ramp gate: $1,669
• 77″ X 14′ w/48″ ramp gate: $1,704
• 83″ X 12′ w/48″ ramp gate: $1,723
• 83″ X 14′ w/48″ ramp gate: $1,763

Some Options
• Spare ST 205/75 R15 LR "C" tire w/silver mod wheel: $150
• Spare silver mod wheel w/o tire: $50
• Security Latches: $9 each (2 straight and 2 corners required for wood side racks)
Corner Safety Latch