3.5 Ton Hydraulic Dump Trailer
• Save time and money by hauling your own rock, dirt, debris and much more. •
• Some models have skidsteer hauling capability.•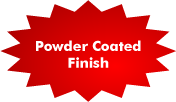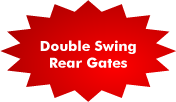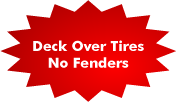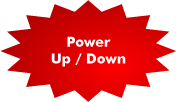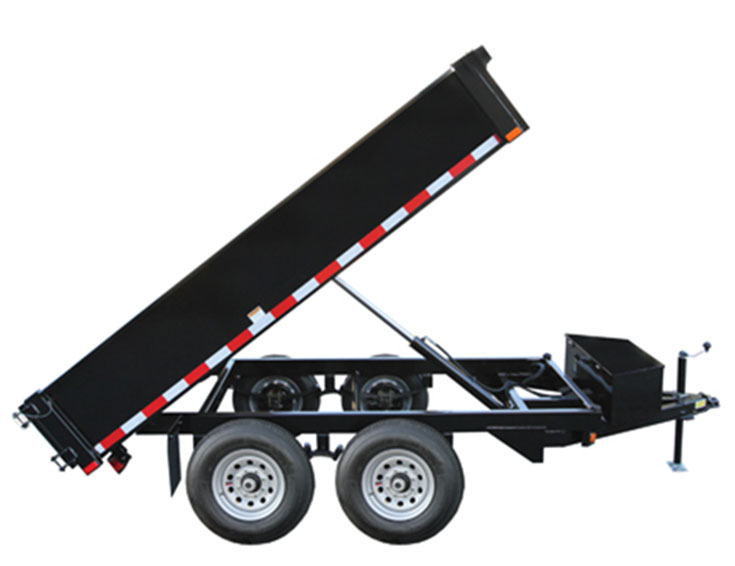 Model 610-7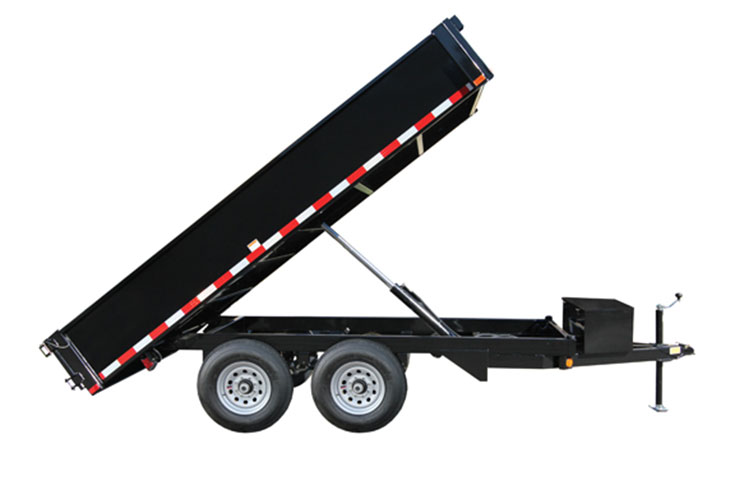 Model 612-7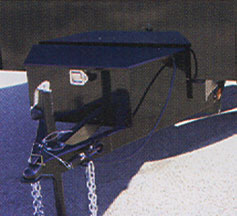 Hydraulic system in lockable box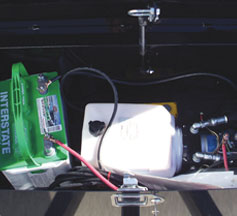 12 volt hydraulic pump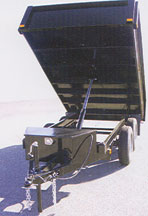 Heavy duty hydraulic system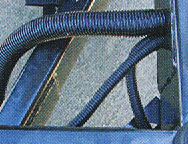 Protected wiring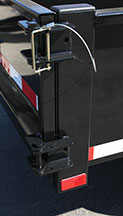 Bolted tailgate hinge &
holdback pins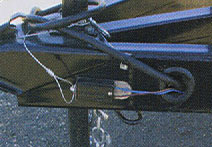 Protected wiring
Standard Features

Standard Features

•

Powder Coat Finish

•

All Weather Remote control

•

All Wheel Electric Brakes

•

Double Swing Rear Gates

•

Plug & Go Sealed Harness

•

Fusible Battery Charge Wire

•

One Year Limited Warranty

• 

12V Hydraulic System
3.5 Ton Dump Trailer Specifications
| | | |
| --- | --- | --- |
| SPECIFICATIONS | 610-7 | 612-7 |
| Bed width | 72″ | 72″ |
| Bed length | 10′ | 12′ |
| Spring axle w/ez-lube | 2-3500# | 2-3500# |
| Tires | ST225/75 R15 | ST225/75 R15 |
| Rims | 15″ SIL. MOD. | 15″ SIL. MOD. |
| Tire rating | LRC | LRC |
| Coupler size | 2-5/16″ | 2-5/16″ |
| Ball height | 18″ | 18″ |
| Floor height | 30″ | 30″ |
| Approx. cubic yard | 3 | 3.6 |
| G.V.W.R. | 7,000# | 7,000# |
| Curb weight | 1,820# | 1,950# |
| Payload # | 5,000# | 5,000# |
| Harness | Plug & Go | Plug & Go |
| Lights | Sealed | Sealed |
| Plug | 7-Way | 7-Way |
| Hydraulic power | Up/Down | Up/Down |
| Hydraulic cylinders | Single | Single |
Bed Size & Prices

Notice: Due to recent tariffs, inventory will be subject to a surcharge. Call for details.

• 610-7: $4,021
• 612-7: $4,326

Some Options
• Spare silver mod wheel w/o tire 15″: $50
Custom built trailers and other options are available. Call us with your needs.
Note: The price you see is the cash price!
F.O.B. Colfax, WI
(If payment option is credit card, please call ahead for details.)
No hidden charges!
(5.5% Wisconsin sales tax applies to all purchases)